Booking Request Guide for Tablets & Phones

The Availability and Booking Request link will bring you to this page.
Select Facility option to Request (All-Weather Pitch Full is outlined in green; this is the default option); select your preference. Your selection will display the green outline. Swipe across to view all options.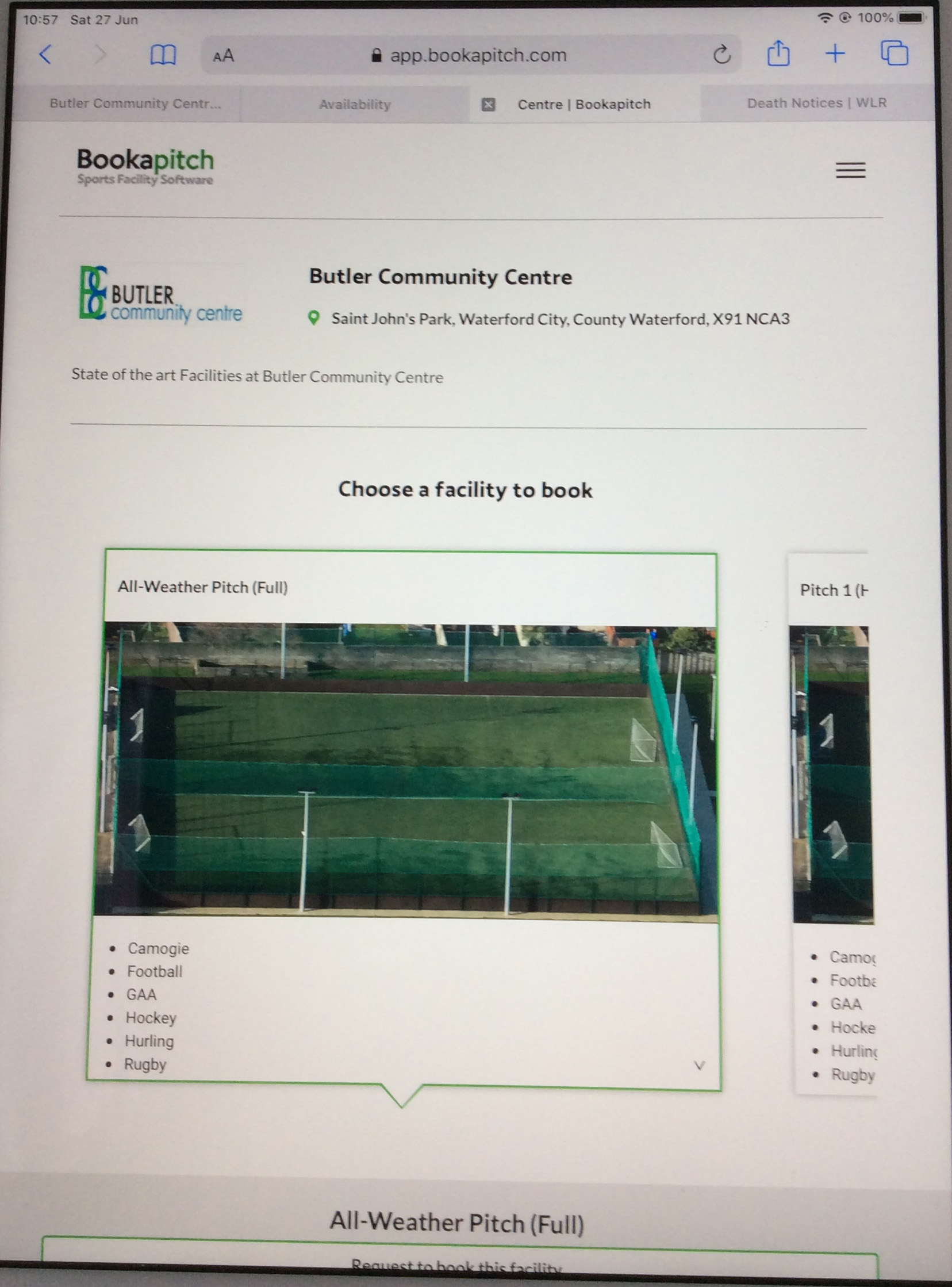 Swipe up if necessary to reveal calendar, use scroll arrow if your start date is in advance of the current month and select the start date required to proceed.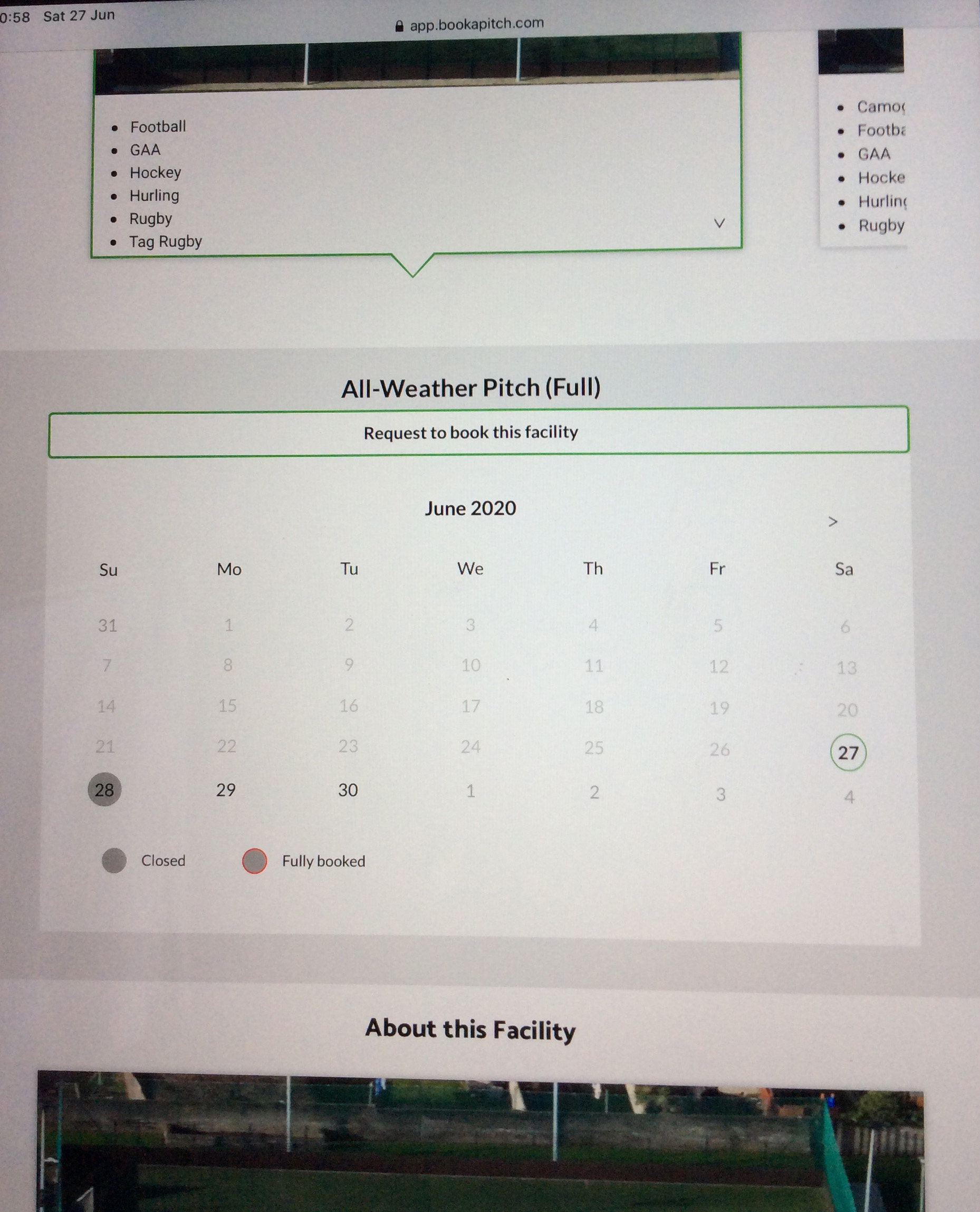 Ensure Date & Day are correct (green outline) and select the request slot at your preferred start time.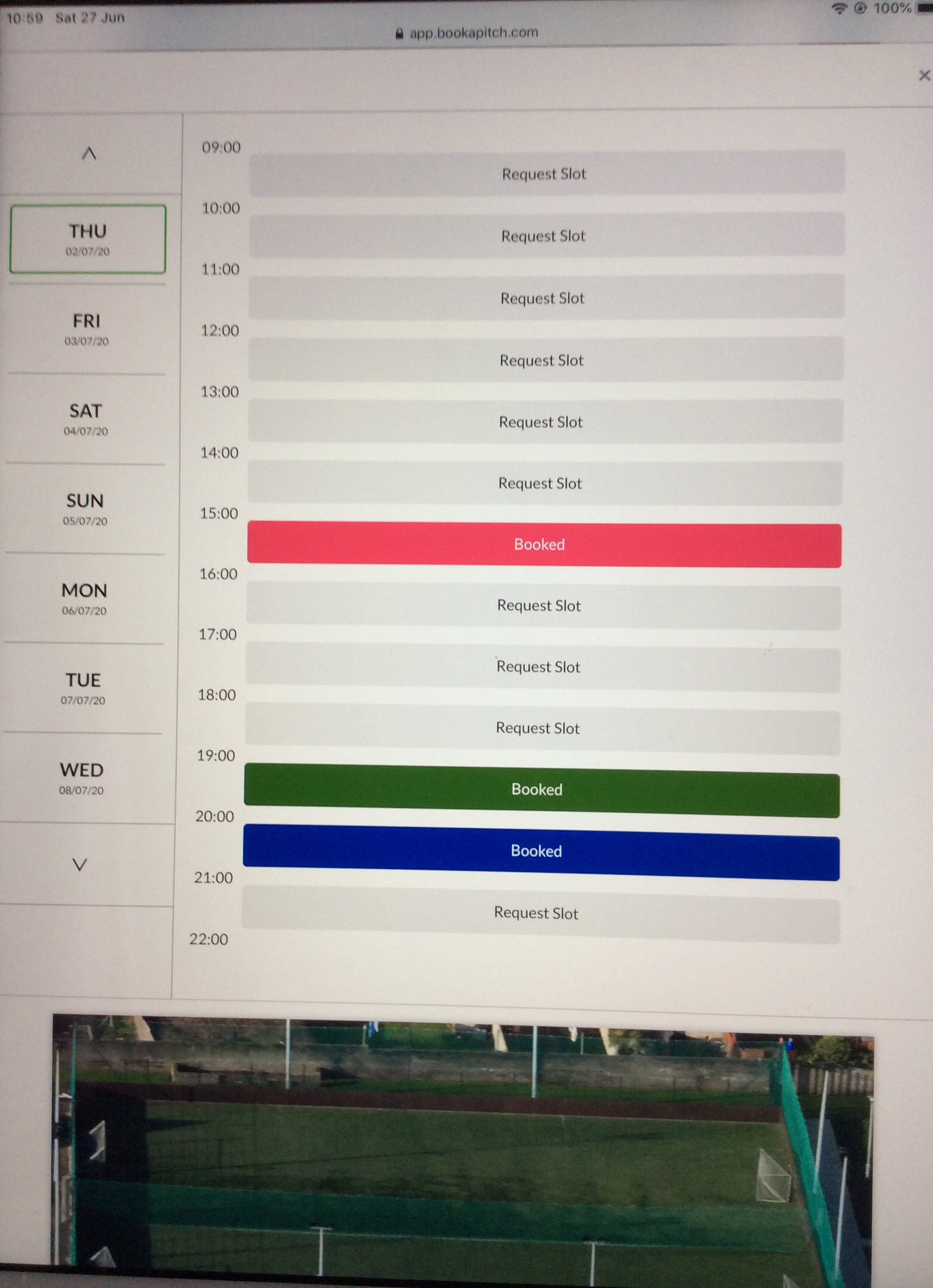 Select number of hours from drop-down to proceed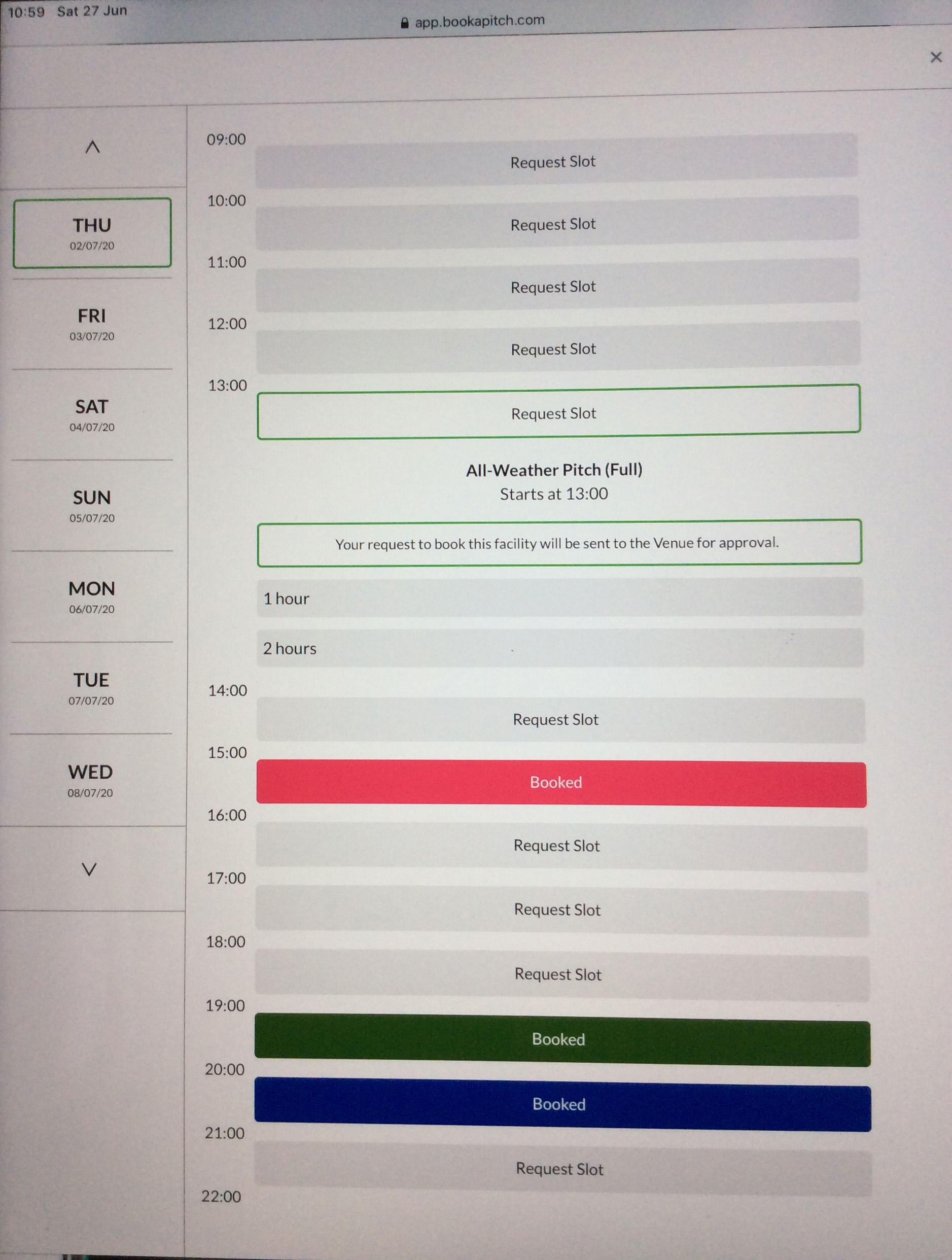 View summary to ensure correct selection; if incorrect select back.
If you are requesting more than 1 day (same time slot) in the same week select  each day required.
Select the number of weeks required for booking; the same time slot and days will apply to all weeks.
click next to proceed.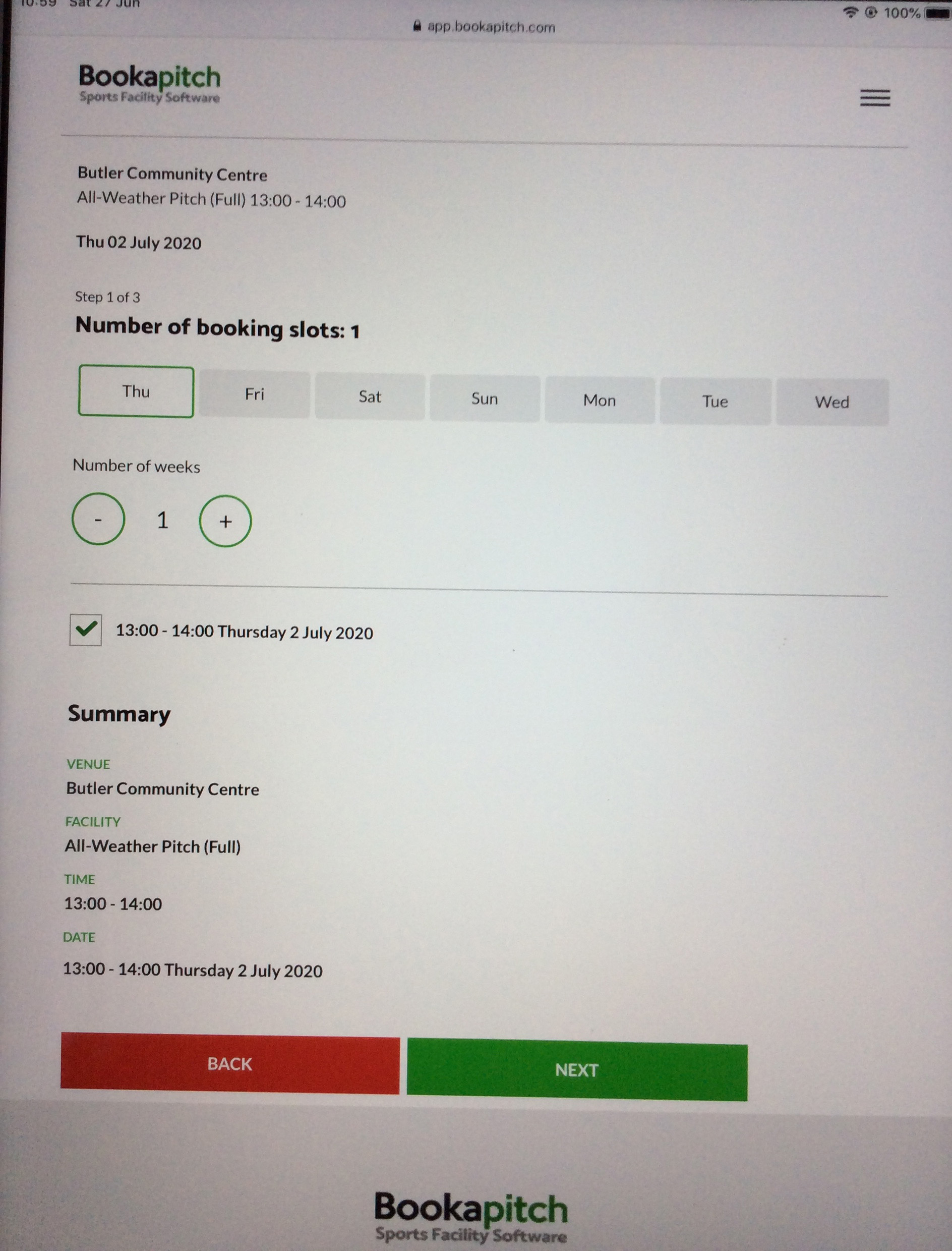 Log in or click Create Account to Proceed.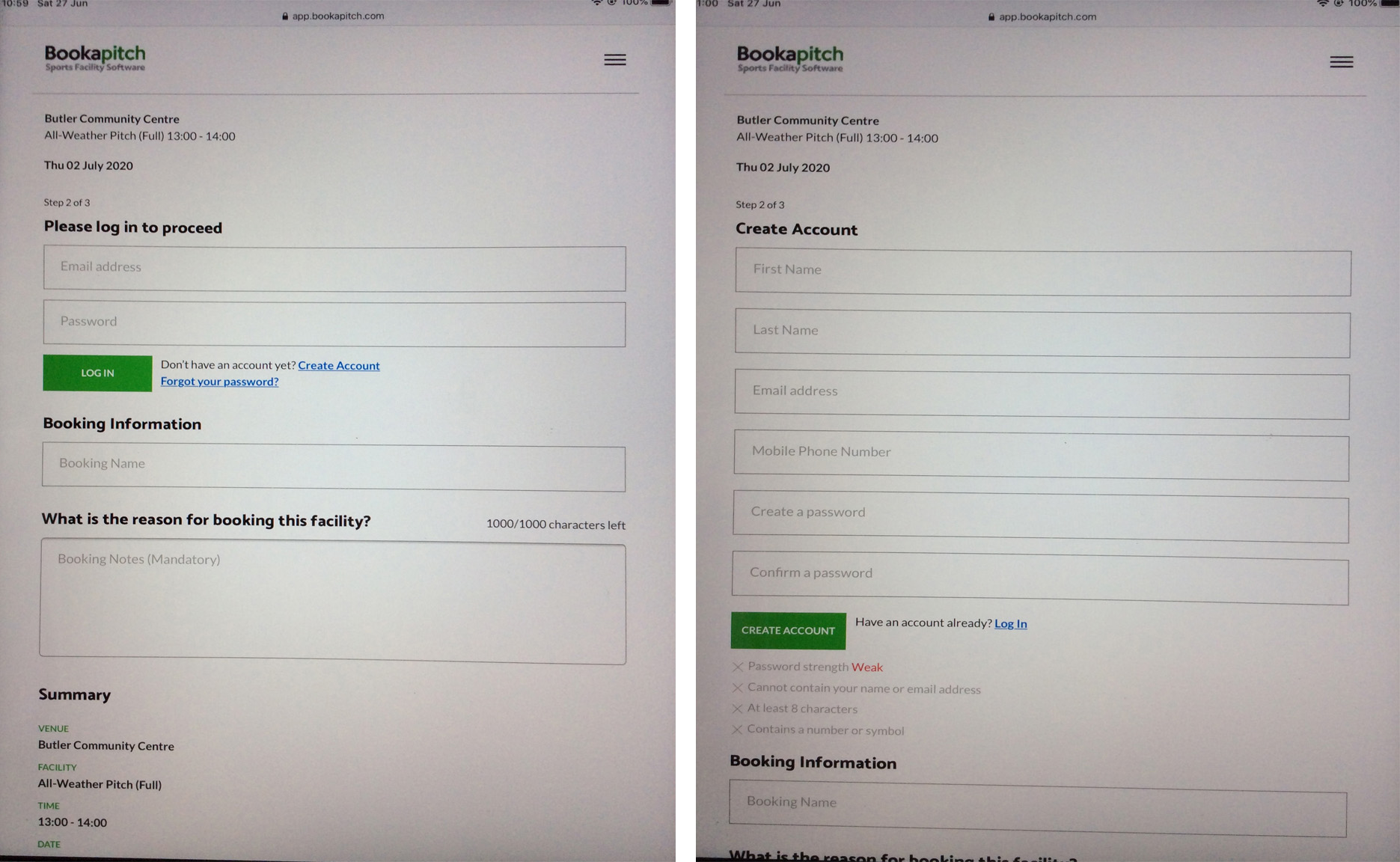 Fill in booking information.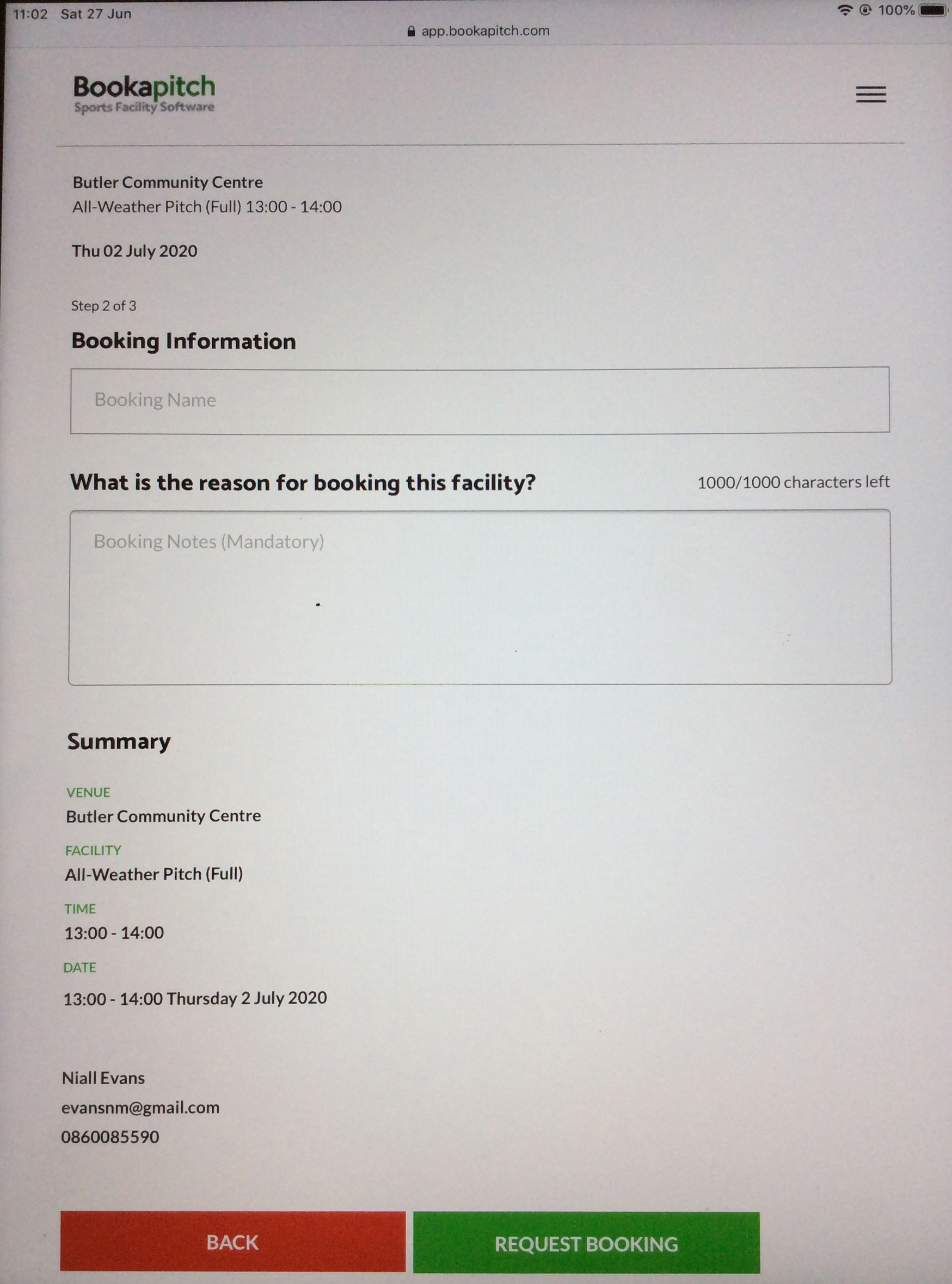 Recheck Summary to right to ensure you are submitting your preferred selection and click "Request Booking" if OK or "Back" to edit selection.